WELCOME TO RUSSELLVILLE SCHOOL DISTRICT!
RSD DEMOGRAPHICS
Enrollment: 5,217
Per Pupil Expenditure: $10,928
Teacher/Student Ratio: 17:1
Millage Rate: 40.8
Number of Schools: 10
Avg. Class Size: 17
ACHIEVEMENT
Graduation Rate: 91.5%
ACT Composite: 20.05
Number of Students Taking AP Courses: 455
RACE/ETHNICITY STATISTICS
0.3% American Indian/Alaskan
1.6% Asian
6.6% Black/African American
0.1% Hawaiian/Pacific Islander
24.6% Hispanic/Latino
61.7% White
5.1% Two or More Races
Percent of Students Eligible for Free and Reduced Meals: 58.5%
TEACHER EXPERIENCE
Avg. Years of Teaching Experience: 11
Average Teacher Salary: $51,254
Percent of Teachers with Bachelor's Degree: 52%
Percent of Teachers with Master's Degree: 46%
Percent of Teachers with Advanced Degree: 1.0%
EXPENDITURES
Total Expenditures: $59,980,416
Instructional Expenditures: $43,335,284
Administrative Expenditures: $1,162,021
Extracurricular Expenditures: $2,306,828
Capital Expenditures: $1,722,220
Debt Service Expenditures: $3,889,120
Data based on the 2019-2020 State Report Card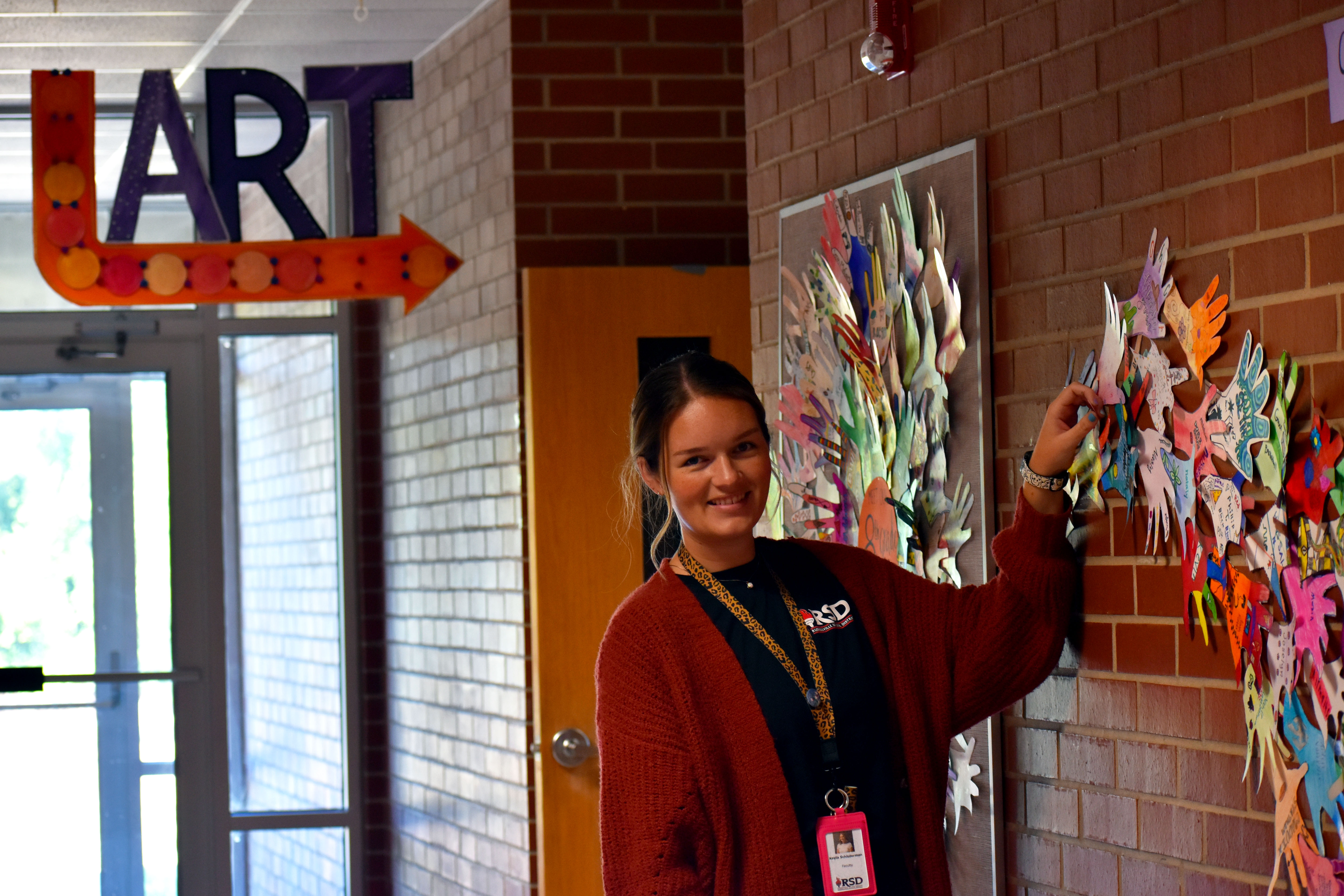 Russellville School District will educate, equip and empower all students to be productive, contributing members of their school, community, and their world, by preparing students to be college and career ready.
RSD... Achieving Excellence Together.
Russellville School District (RSD) believes that students should have the best educational opportunities available to them through a wide variety of learning experiences that inspire their interests and ambitions.

RSD has an enrollment of approximately 5,200 students. With a faculty of approximately 450 teachers, the district is able to offer a full curriculum with an average classroom size of 18-1 students to teacher ratio.

Six elementary schools (K-4) provide a caring, nurturing environment that features well-trained faculty and support staff specializing in the needs of children at this age. Russellville Upper Elementary 5th Grade, Russellville Middle School (grades 6-7), and Russellville Junior High (grades 8-9) provide students with the proper academics and age-appropriate developmental activities designed to assist students as they grow and develop academically, socially, and emotionally. Russellville High School (grades 10-12) is a comprehensive high school whose goal is to meet the needs of all of its students.

RSD offers a wide variety of academic opportunities and learning experiences that include innovative science, technology, engineering, and mathematics (STEM) programs, a commitment to the creative arts, preparation for college and career, and a well-rounded instructional program in all academic areas. Students can participate in science curriculum beginning in kindergarten, Engineering and Robotics courses beginning in eighth grade, the first Biomedical program in Arkansas and the sixth such program in the nation beginning in ninth grade, and 14 STEM courses. The district has also expanded the theater and music program with the completion of the Center for The Arts facility.

The district offers a Gifted and Talented program beginning in elementary school, Pre-Advanced classes in the middle grades, and Advanced Placement classes at the high school. Additionally, the district, in partnership with Arkansas Tech University, has in place a concurrent credit program that allows RHS students to earn over 30 hours of college credit while attending high school.

An equally varied co-curricular and extracurricular program supports this excellent academic program. The Russellville instrumental music and vocal music programs are both recognized and honored in the state. The district also provides clubs and organizations, and athletic opportunities for students to participate in.

At RSD, we understand the need to prepare our students for the world in which they will live. We believe this means providing an environment that is challenging, interesting, and wholesome. We are serious about creating the best experiences that give our students an advantage in their world.